Oprah & Dr OZ on Sinus Rinse - Must Watch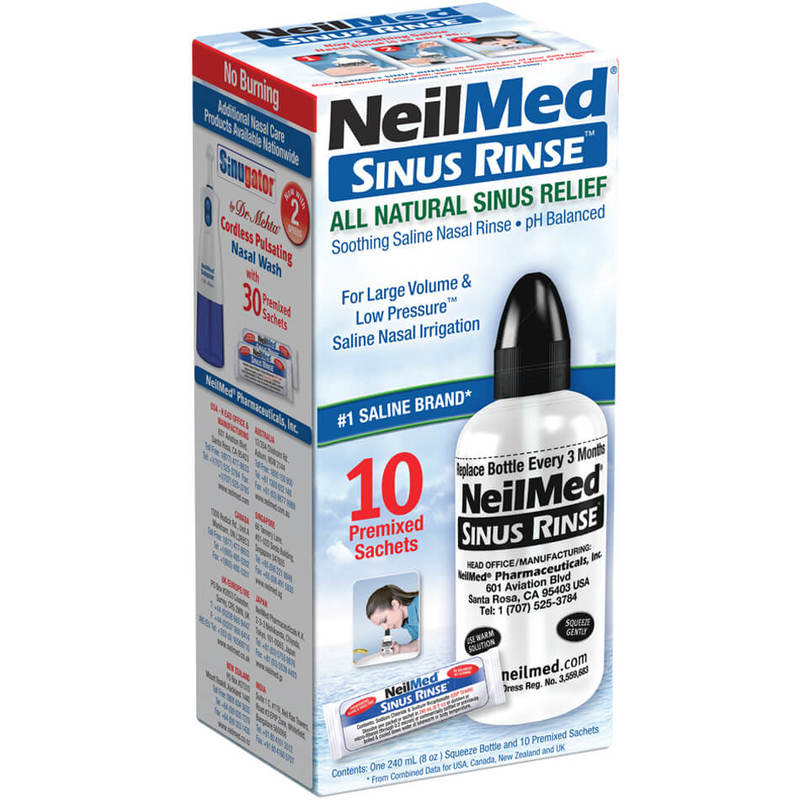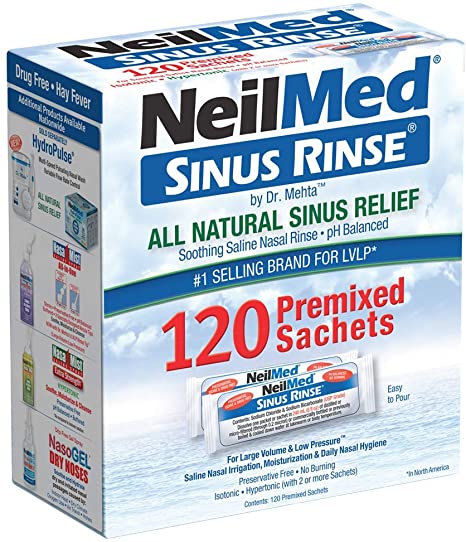 Available in 3 sizes!
(10, 60 or 120 Premixed Sachets)
Sinus Rinse™ Starter Kit NeilMed® SINUS RINSE™ is an easy squeeze bottle system that allows you to deliver the saline solution with positive pressure to clean the nasal passages thoroughly, while maintaining your head in an upright position. You have complete control of the pressure and volume of solution, ensuring a gentle, soothing and therapeutic experience. 
Large Volume & Low Pressure™ System for Saline Nasal Irrigation & Moisturization 

Single piece, custom-designed rounded black cap fits any nasal opening. No push and pull components make for easy cleaning.

Preservative, Drug, Iodine, BPA, Gluten and Latex Free

Premixed Packets of USP Grade Sodium Chloride & Sodium Bicarbonate (Purity level 99% or higher)

Excellent cleansing prior to spraying nasal spray medications 

pH Balanced & Isotonic, or Hypertonic with two or more packets 

Smooth Flow with easy squeeze bottle 

Empties nearly 95% in upright position 

Suitable for use after sinus surgery. Consult your physician with concerns. 


Portable for travel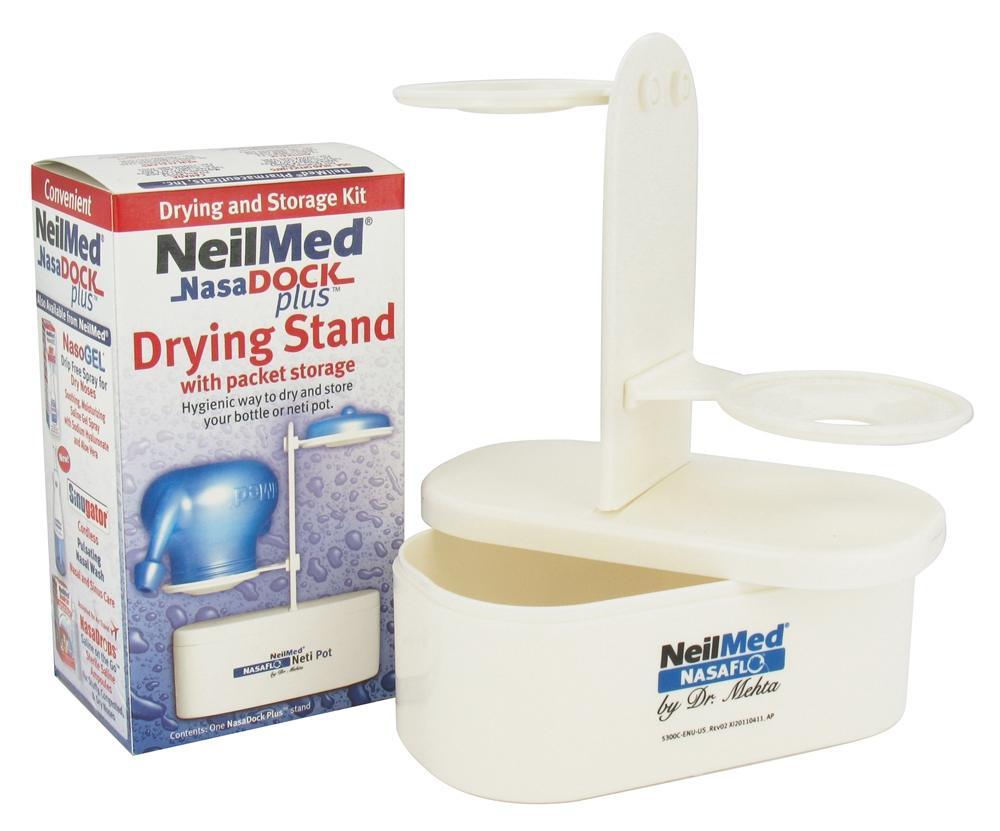 Drying stand with sachets storage: Add $12.90​
The NasaDock Plus drying stand offers the ideal drying and storage solution for your Sinus Rinse squeeze bottle system or NeilMed Neti Pot. Use the drying device to reduce the chance of contamination. The convenient holder can store a month's supply of premixed Sinus Rinse packets.